Get the job-ready skills you need to start an
in-demand career.
Do you have the right personality for College?
Find The College For You
Apply Today
Start on your new career tomorrow
Guide To
Programs
Guide to College Programs and Online Degree Programs provides in-depth information on career education programs, college degrees and a variety of specializations. In this section we cover the benefits of specific degrees, what you can do with them, certifications and licenses, and more.


Business
A College Education In Business Will Take Your Career To The Next Level. Change Your Life For The Better By Training In One Of our Business Programs.
Show School Match
Health Care
If You Are Interested In Working Within The Health Care Field, These Programs Will Prepare You For Your New Career. We Have The Programs You Are Looking For To Make A Change In Your Life.
Show School Match
Social & Law
If You're Ready To Pursue Your Goal Of Obtaining A Respected And Exciting Legal Career, These Programs Are Perfect For You.
Show School Match
Technology
These Technology Programs Are Suited For Students Who Are Interested In Pursuing A New Career Path Or Upgrading Their Skills At A Technology Career College.
Show School Match
Teaching
Our Programs Are Developed With The Input Of Leading Educators To Ensure You Receive The Thorough, Hands-On Training Needed To Start A Successful Career In Education.
Show School Match
Art and design
If You've Got A Strong Desire To Build Marketable Design Skills That Are Relevant In Today's Hottest Industries, Then These Programs Are For You.
Show School Match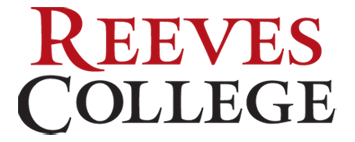 How
Financial Support

Programs Work
Training for Work funding is available to service providers employment and training supports for Albertans who are unemployed or marginally-employed and those on Employment Insurance (EI) and other income supports. This also includes programs targeted to under-represented groups including newcomers, women, indigenous people and more.

Alberta works in partnership with the Government of Canada to provide funded employment support programs and services.
Find a School

Near You

Applying for college is hard enough without having to search through tons of unsorted results. Let us help you research the schools you're looking for.
Just click on the school logo below:

Reeves help me in getting back to school and encourage me to upgrade that will help my career in Canada. My instructor Mr. Ahmer was approachable and helps me out through my difficulties in my courses.







CDI is an amazing campus to attend. Students and staff treat each other like family. My instructor is Nataliya For the Paralegal program and she is an awesome instructor! She goes above and beyond to make sure that you succeed. I highly recommend The Paralegal program at CDI College.







Sundance College opened my doors up to so many opportunities. The staff and the instructors are all amazing and will help you every step of the way. I couldn't have asked for a better post secondary experience. I am close to being half way completed my course and can't wait for what my future holds.







VCAD Art & Design school. Cool experience in orientation. Admissions was helpful from the first moment, which I did not have with other schools. Small classes and One-One time with instructors is what led me here, along with my pursuit to have a career doing my art work and succeeding. Looking forward to







Wonderful teachers and excellent staff coordinators. I had a very great experience attending Reeves North with my online program and highly recommend them to anyone who may be considering attending post secondary education or either after high school or changing careers or even to upgrade current degrees. Huge thumbs up!







Almost finished my 2nd semester of Graphic Design and although I'm having a hard time with coding everything else I've learned at VCAD combined makes me very confident to start freelancing! (And you get to learn coding fr) Highly recommend this school!







Taking Cyber Security Specialist course at CDI college a great deal. The instructors are engaging, lively, and energetic. They are out - standing and co - operative instructors, especially Idrees Afzal, he is full of resources and helpful. I'm so glad that I'm one of his students.







Going back to school can be so daunting, but I am so glad I went with Sundance College as my College of choice. I did alot of research before beginning my program, and hands down from the advisors to the onboarding systems they are one of a kind! As a mature student I wanted to ensure this would be my final career move. I'm thrilled and excited to be starting the Commerce in Accounting, Payroll and Tax Program at Sundance College. On my way to becoming a CPA!! I would highly recommend this College.







Short
Effective Programs

Career-Focused
Programming

Celebrate
Campus Life

Convenient Timely
Start Dates
Frequently Asked
Questions
2
Do We Offer Financial Aid?
Yes, we offer Grants, Loans and Private Student Loans. Check for more info on our financial-aid page
3
Where Can I Explore Program Options?
All the programs are available in our menu above. If you require more information, please complete the form and we will be glad to contact you with information.
We do things differently at our college and that's why we get different results. As professionals, we believe success is a habit and not a destination. Students who learn the same successful habits that have been applied by many people who have come before them, often find themselves repeating and exceeding these same levels of success
Start Your Journey. We're enrolling today,
to ensure a brighter future for students tomorrow